Tradition, Craftsmanship and Quality
South Tyroelan Meat and Sausage Specialties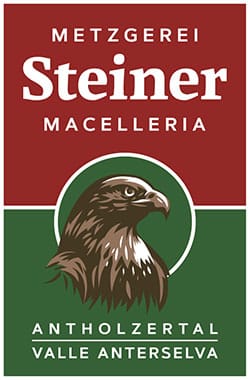 Traditional Butchery for Generations
Butcher's Steiner in Anterselva/Antholz – High Quality Meat Products from South Tyrol
Butchery has been the Steiner family's passion for three generations. Rooted in Val Pusteria, between the main ridge of the Alps and the Dolomites, we indulge you with typical South Tyrolean meat and sausage specialties: made from selected ingredients, which we process gently and naturally. We combine traditional craftsmanship with innovative processes to guarantee the best taste and highest quality.
From the Farmer to the Butcher for the Customer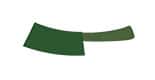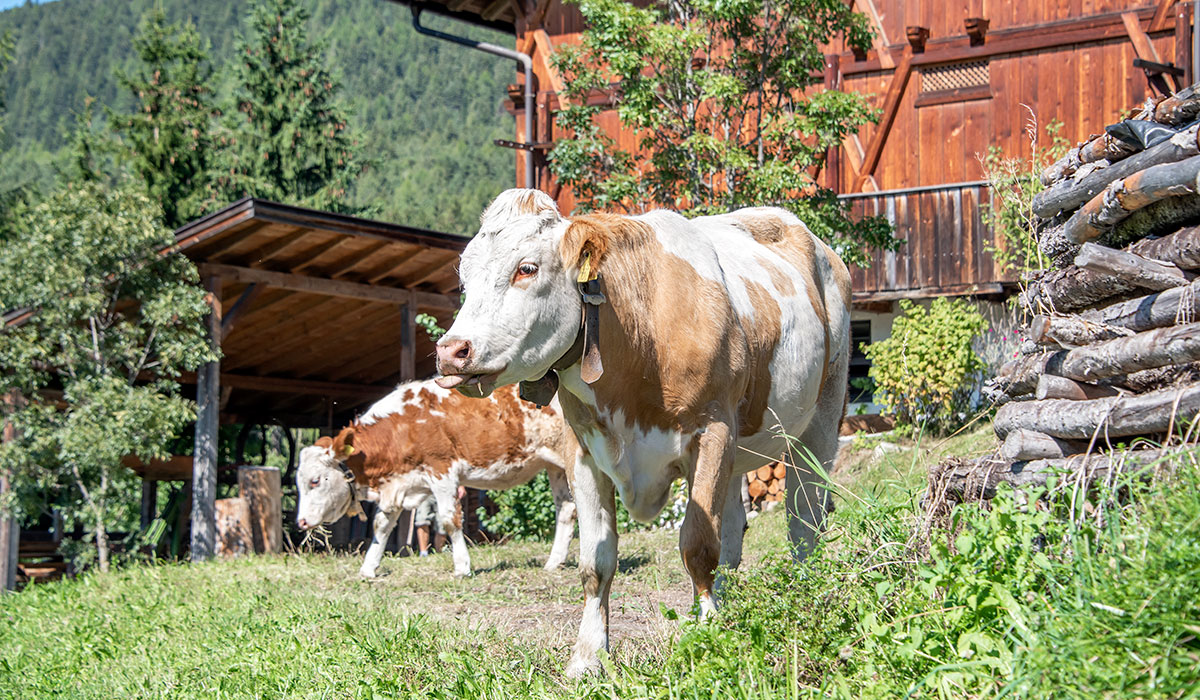 Animal Welfare and Careful Processing
Close Cooperation with South Tyrolean Farmers
Conscious nutrition means critical approach with the origin, the production and the processing of food products. We, from Butcher's Steiner, have ambitious objectives, that we want to reach in close collaboration with selected farmers. An excellent life on the farm, a careful inhouse slaughter and processing are essential for our high quality products that we offer to restaurateurs and gourmets – with the absolute security of traceability.
Regional Products from Own Meat Processing
In 2006 we took the step and evolved from a small butcher's shop to a modern production facility. This development ranks us among only a few butchers with an own controlled slaughter and an own processing centre for venison cutting. Many of our high quality raw sausage and cooked sausage products rank under the best meat products at international level. Thanks to our professional collaborators we got numerous awards. Watch out especially for the Steiner-seal – it stands for extraordinary taste and regional high quality products you can trust in.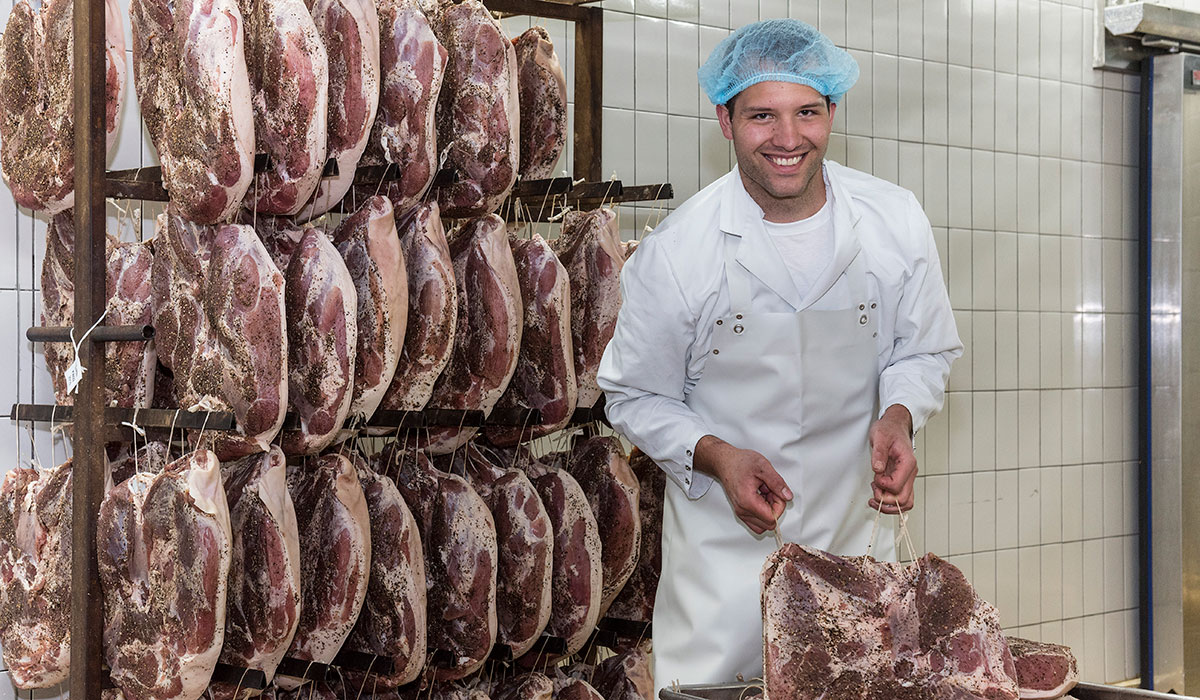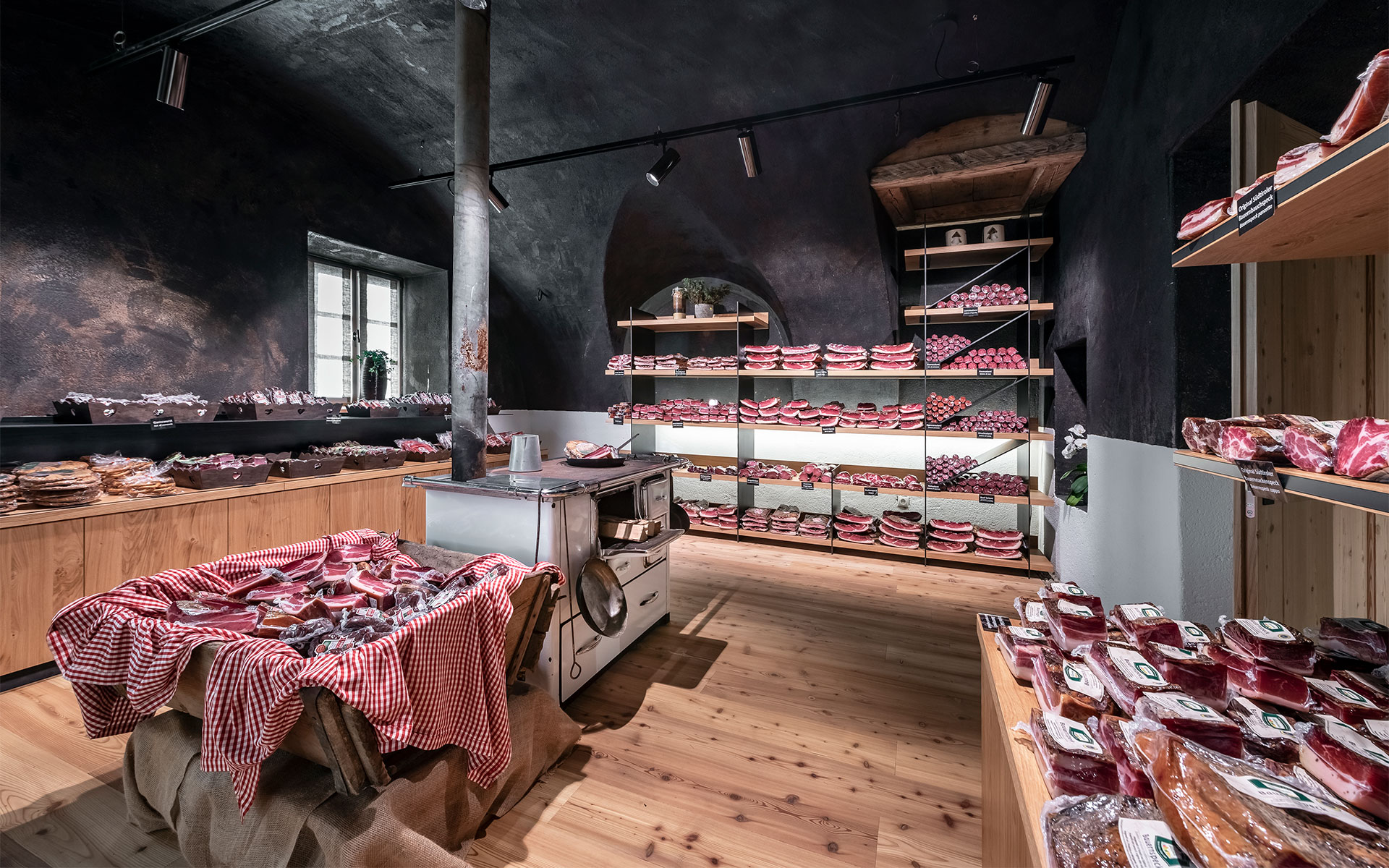 Our Butcher's Shops & Online Shops
Enjoy with good conscience, always, everywhere and in an authentic form… You can buy Steiner's specialties in our retail trades, in different co-operating businesses in Italy and abroad or in several online shops. A huge selection of smoked products and cooked delicacies for your snack, different sorts of Tyrolean dumplings, organic sausage products and venison will pamper your palate infinitely.
Traditional Family Business
Butcher's Steiner in Anterselva/Antholz - Many Awarded Meat Specialties
Butcher's Steiner is led by the family Steiner since three generations. The butcher's trade is our passion. A conscious choice of the animals, the interest in new techniques, a careful processing and high quality characterize the enterprise Steiner.
Our aim is to be a trusting partner for restaurateurs and meat lovers that are looking for South Tyrolean quality meat. We want to indulge South Tyroleans and guests, who want to discover and degust the South Tyrolean culinary culture. Our customers appreciate our reliability and the unique quality of our numerously awarded meat specialties.
The Team of Butcher's Steiner
Our Butchers Offer the Best Customer Service & Guarantee High Quality
In the production centre of the Butcher's Steiner many conscientious hands work on delicious South Tyrolean products. The sales staff in our 3 stores as well as in the production section takes with pleasure the time for individual consulting. Only high quality meat from inhouse production and coming from farms that respect all animal welfare standards fills your palate with pleasure. The Butcher's Steiner is a complete service package and a trusting partner for all meat lovers.
Only thanks to our professional collaborators, their open-mindedness for new processing and production techniques and their will to improve continuously, we got all our awards. Careful working methods in all sectors, the feeling for a gently and at the same time tasty seasoning, the correct measurement during the smoking processes, a careful slaughter, a good knowledge about meat as source of energy and professional advices, all this makes us to your trustworthy butcher in the Val Pusteria-Pustertal Valley.

Autentis - our hotel in the Antholzertal
The name of our hotel reveals it… We, the family Steiner, live the authentic South Tyrolean hospitality, be it in the butcher's shop or in the family-run Hotel Autentis. In our house we want to offer to our guests the possibility to experience South Tyrol in a close way and to discover the unique alpine way of life.
We are pleased to pamper you as our appreciated guests – www.autentis.it